>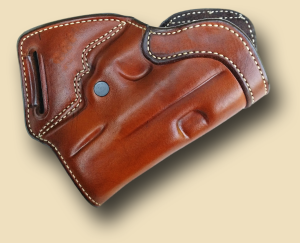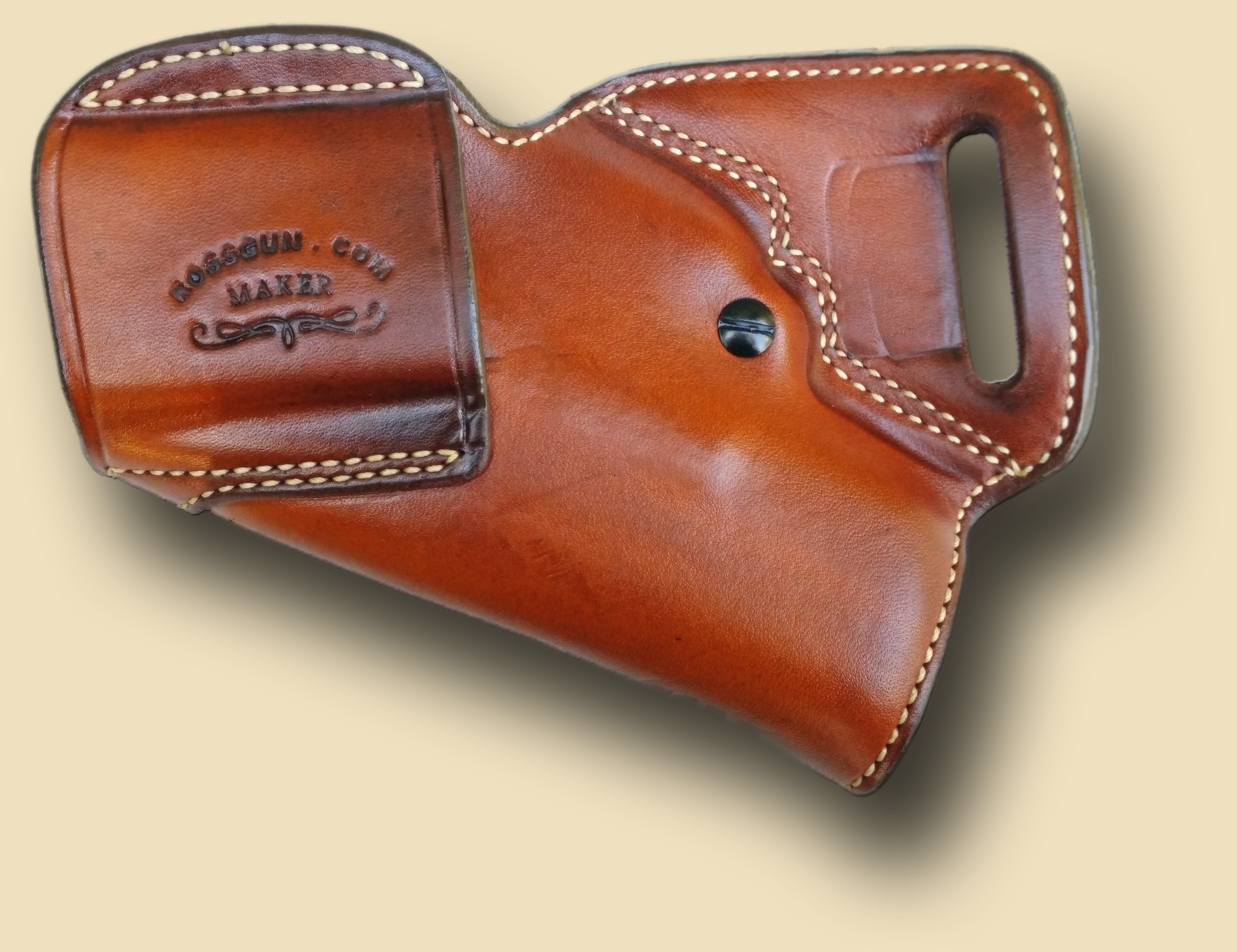 MODEL 6S

** Model 6S is a SMALL of the BACK holster.
** Pressure moulded under 20 Tons and then Hand Boned.
The stitch is 6 per inch
*** The 2 Belt Loop Design holds the gun firmly to the hollow of the back and out of the way in a high riding position.
** These Holsters are Suede Lined to add a smooth protection for the firearm.
** The Holster is Open Ended.
**Right or Left Hand available.