>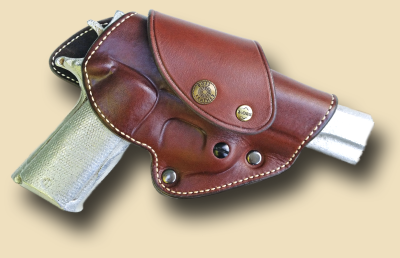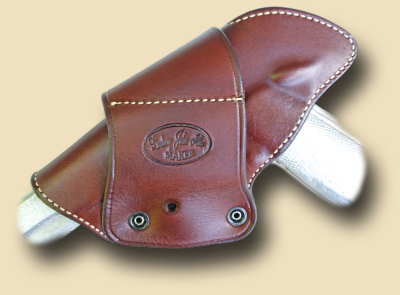 MODEL 23S

** MODEL 23S. A suede lined "Driving Holster" with a snap stud closure. The gun will sit conveniently at an tilted angle for direct drawing. The Flap is wrapped around the belt which allows easy removal of the holster and weapon.
** Pressure moulded under 20 Tons and then Hand Boned.
** The stitch is 6 per inch and stitched with sadlle makers strong quality thread.
*** The Belt Slot Design holds the gun firmly against the wearer reducing "wobble"
** These Holsters are Suede Lined for a
smooth protection of the firearm.
**Right or Left Hand available.