>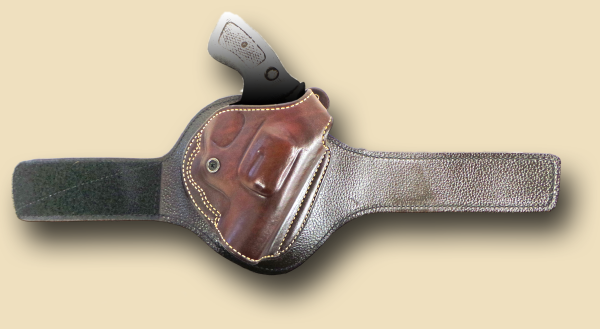 MODEL 13S.

** This ankle holster has a backing ( leg protector against friction) of pure sheeps wool. The holster is lined with smooth suede lining to allow a smooth draw and protection from wear on the weapon.
The leg strap is adjustable via the use of a velcro closure ( wrap around)
** They are available in either Right hand draw or Left.